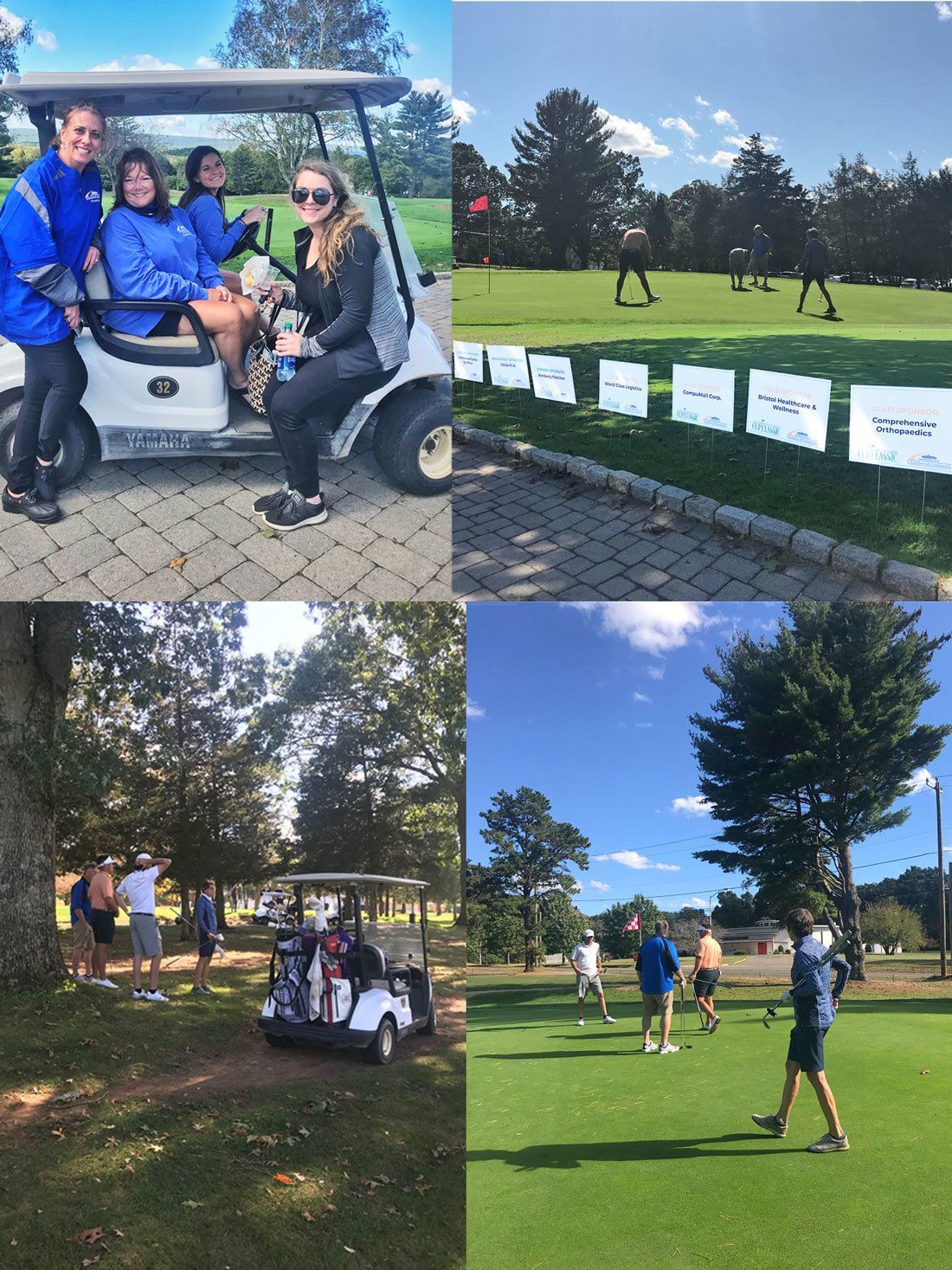 Southington Chamber of Commerce Golf Tournament - September 30, 2020
Back to back days of golf...nothing better than that! Thank you to the Southington Chamber for hosting a great tournament.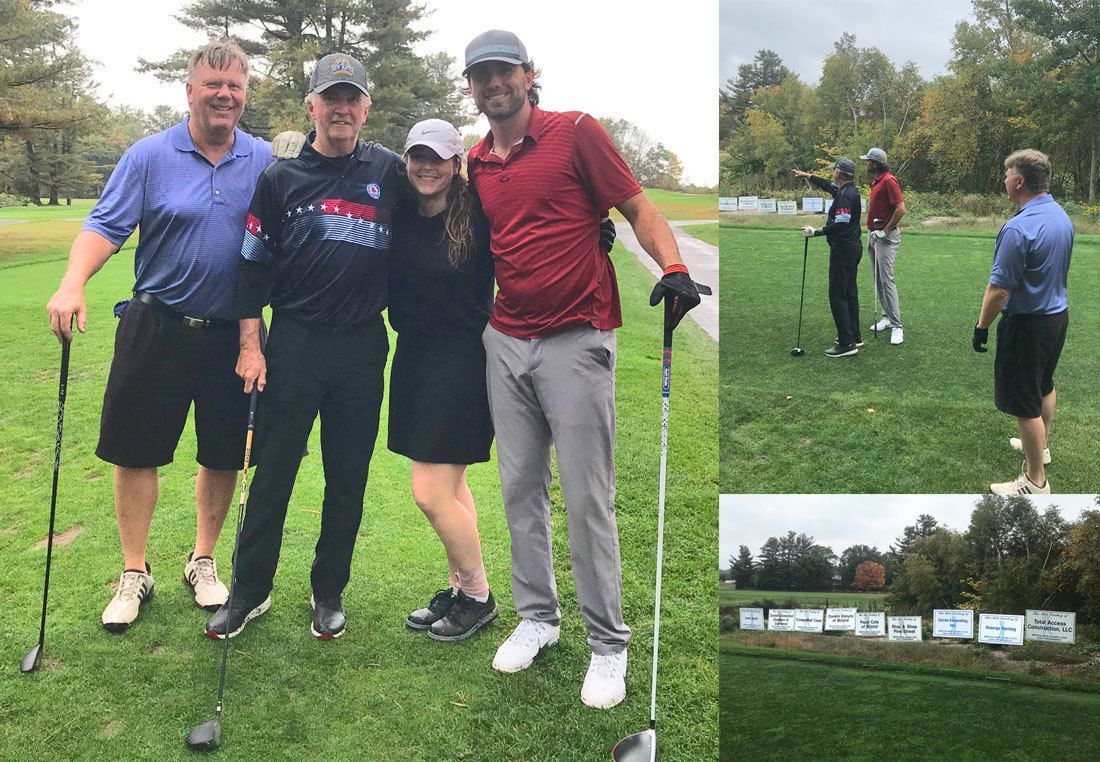 Bristol Boys & Girls Club Golf Tournament - September 29, 2020
The rain didn't stop us from having a great time at the Club's annual golf tournament. Congrats to CJ on winning the longest drive!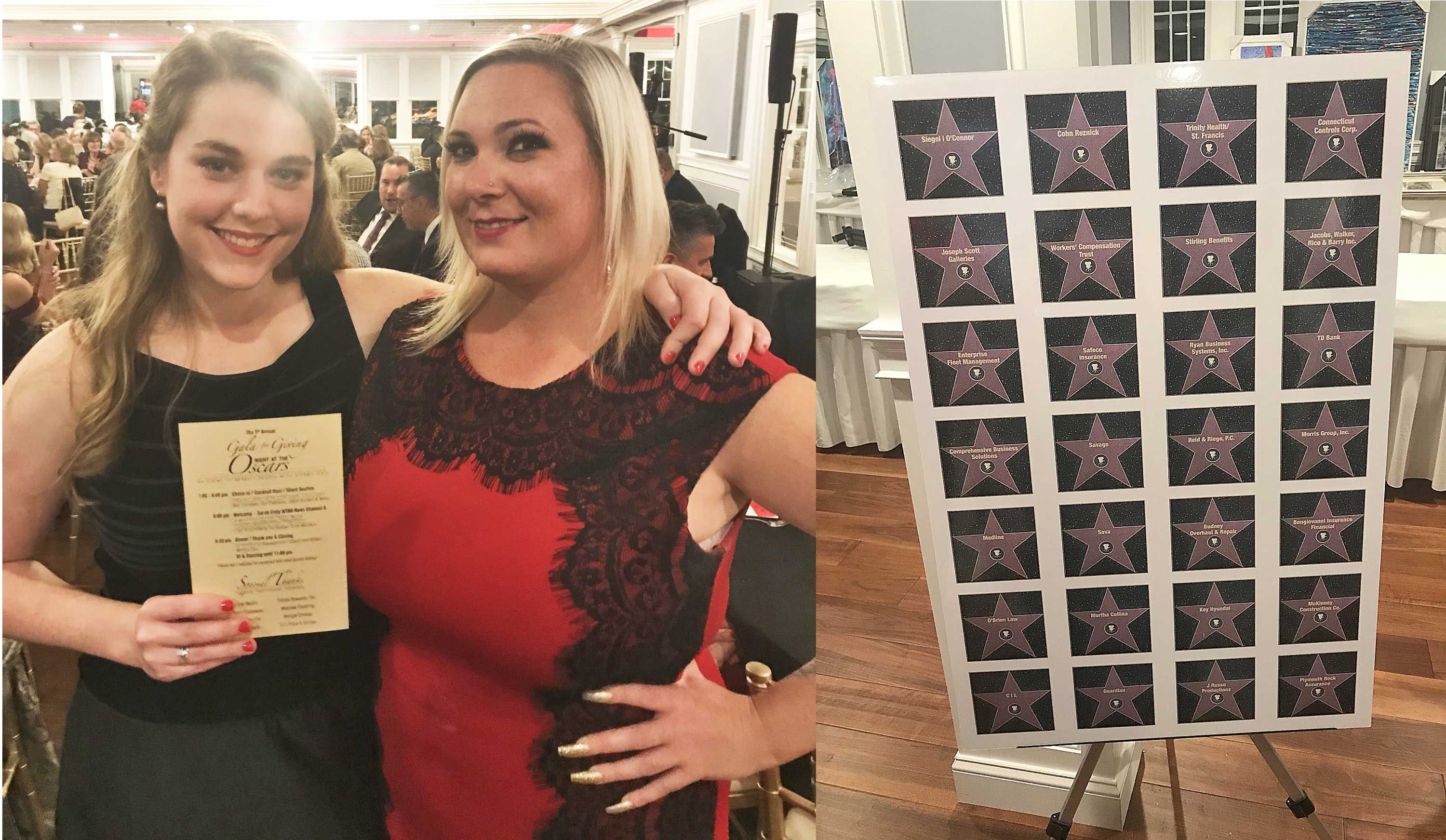 Journey Found Gala for Giving- October 25, 2019
We had a great time walking the red carpet and dancing the night away at the 5th Annual Gala for Giving. Thank you Journey Found for all that you do to benefit adults with developmental and intellectual disabilities around Connecticut!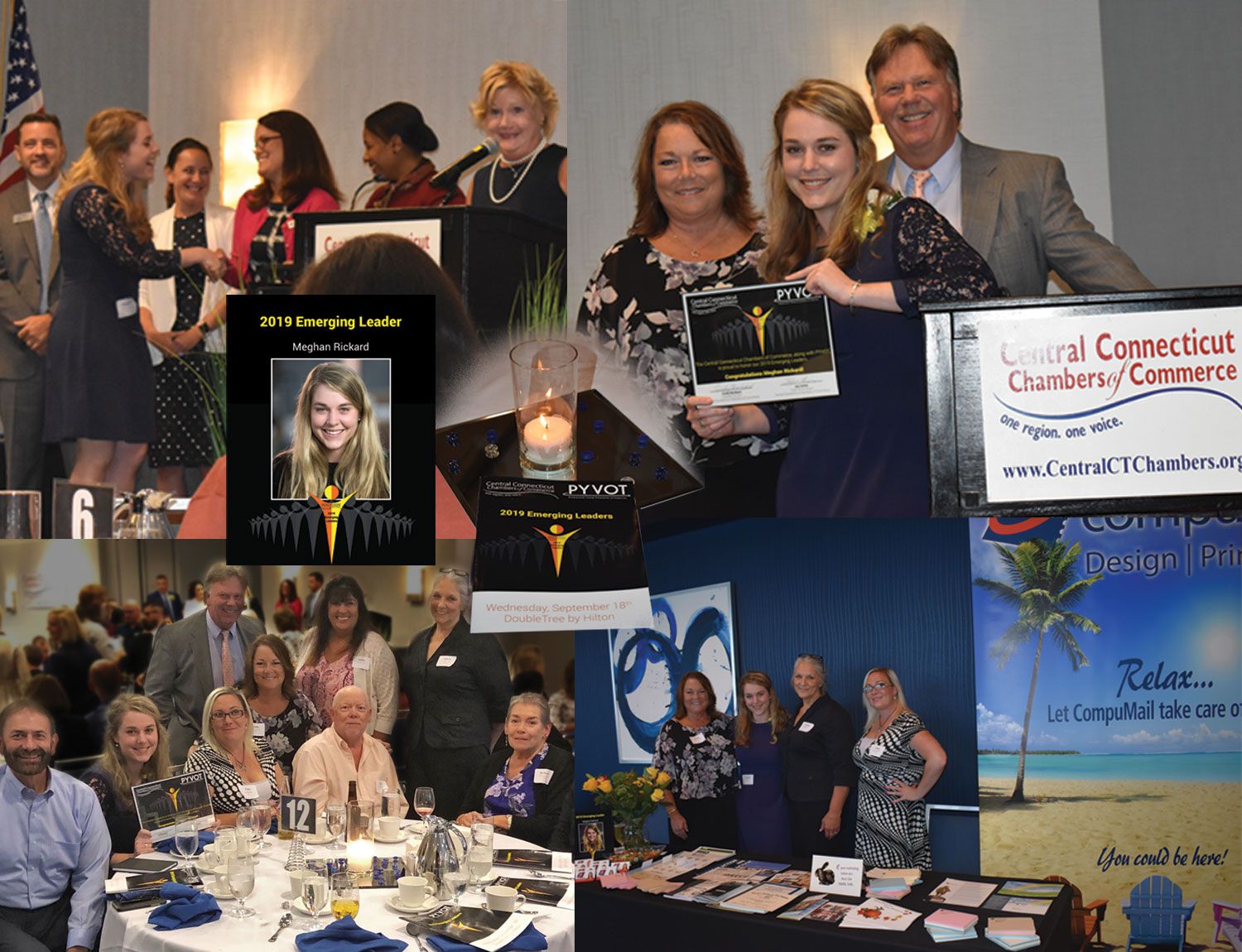 Emerging Leader Honoree Meghan Rickard - September 18, 2019
Central Connecticut Chambers of Commerce honored 22 up-and-coming professionals at their First Annual Emerging Leaders Awards Banquet. Among the recipients was our Account Manager Meghan Rickard. Besides her vital role in bringing in many of our largest accounts and assisting the CompuMail Sunshine Committee, Meghan helped forge #Recover Together, a volunteer effort to de-stigmatize addiction. She has devoted her time and expertise for many community charity events as well as her skills as a choreographer for the Southington High School Marching Band.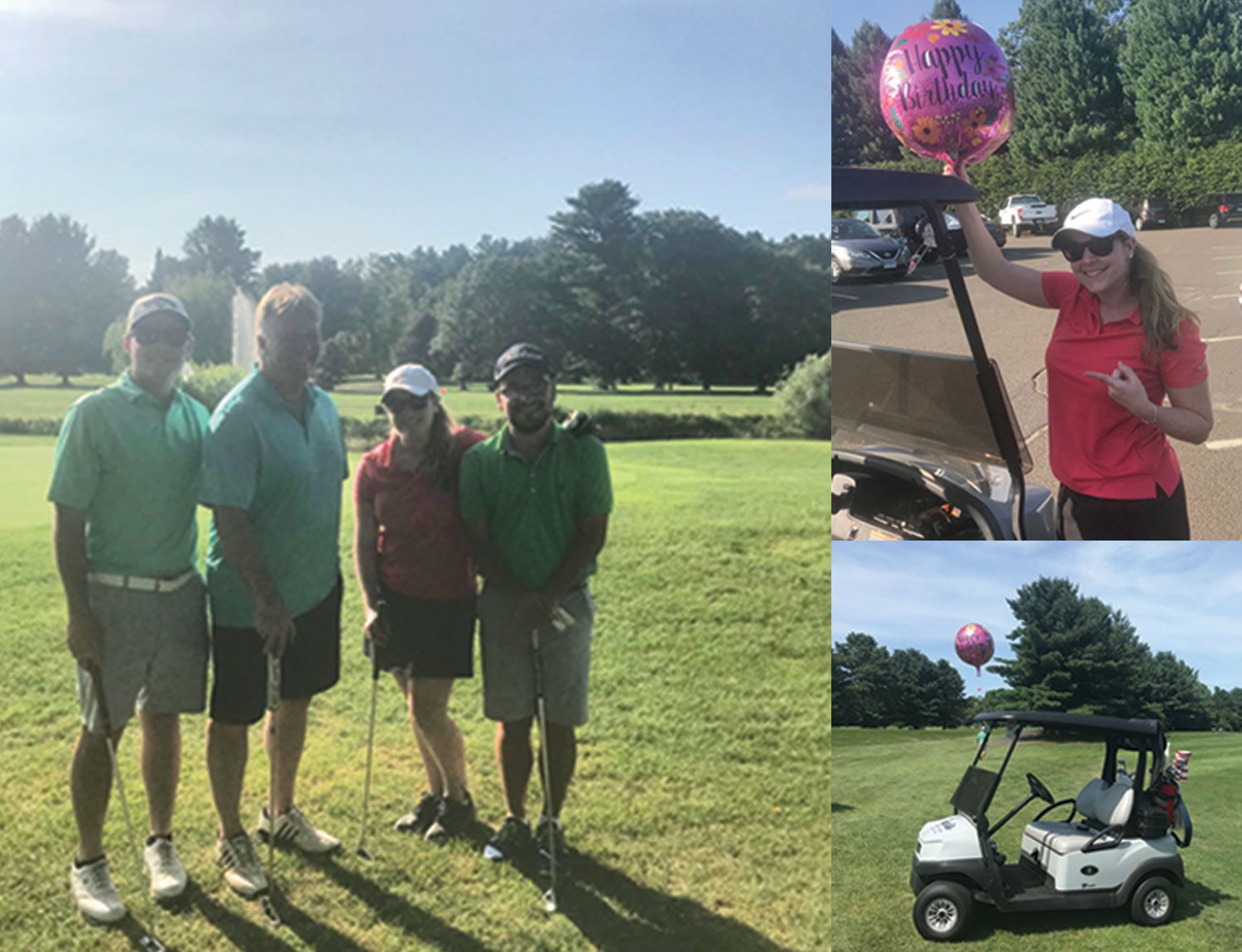 Central CT Chambers of Commerce Golf Tournament - August 5, 2019
We had another sunny day of golf supporting a great chamber of commerce. Thank you to the chamber staff for making Meghan's birthday so special!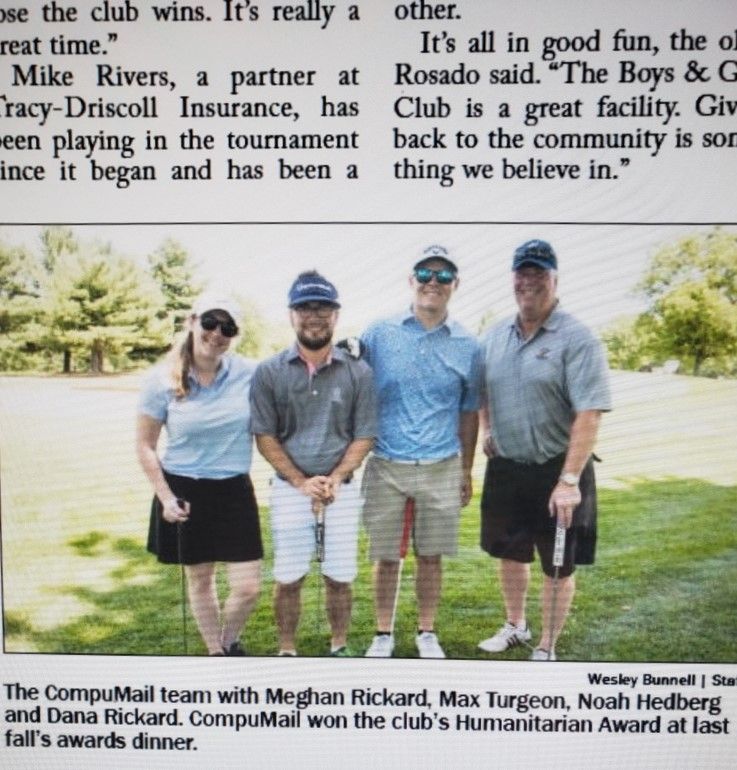 Bristol Boys & Girls Club Golf Tournament - July 15, 2019
Thank you Boys & Girls Club of Bristol for another fun golf tournament and all the work you do for the youth in our community. And, thank you New Britain Herald for a great article!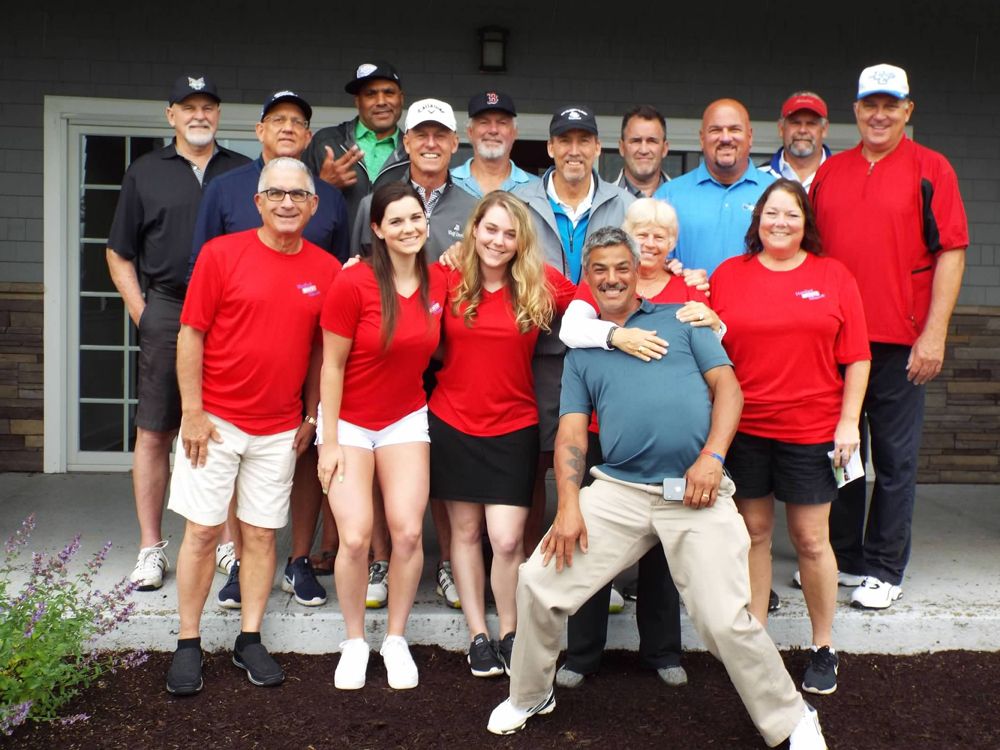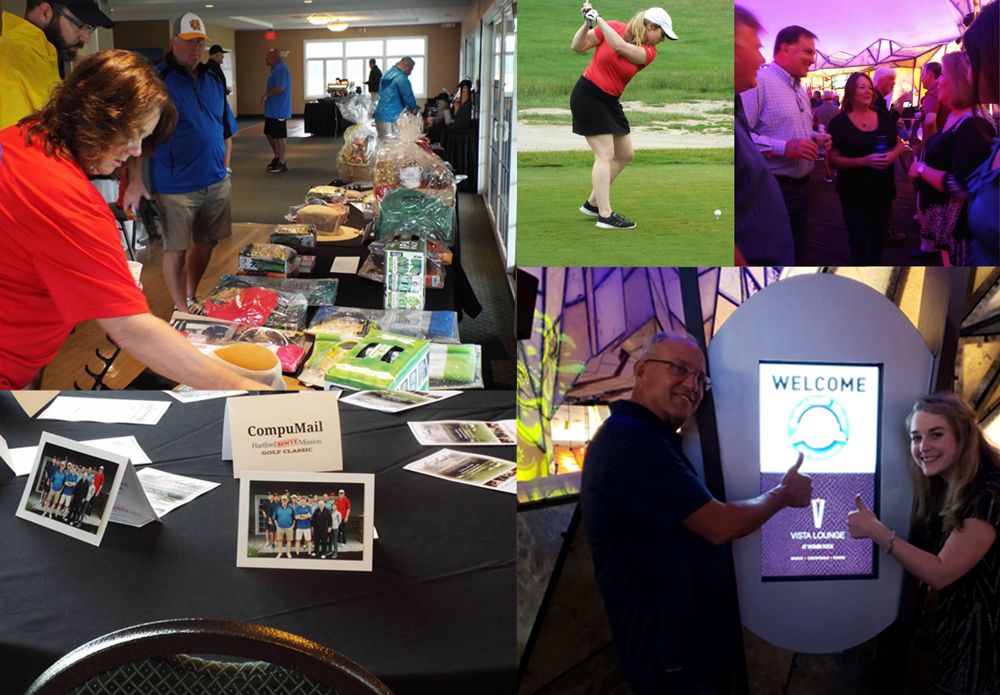 4th Annual Hartford Rescue Mission Celebrity Golf Tournament - June 17-18, 2019
What a great 2 days at Mohegan Sun Casino and Golf Club raising funds for HRM's new kitchen! Thank you to all of the celebrity guests, sponsors, golfers, and volunteers for helping to make this event a success. Save the Date for the 5th Annual HRM Golf Tournament on June 1-2, 2020 - Contact us if you'd like to be involved next year.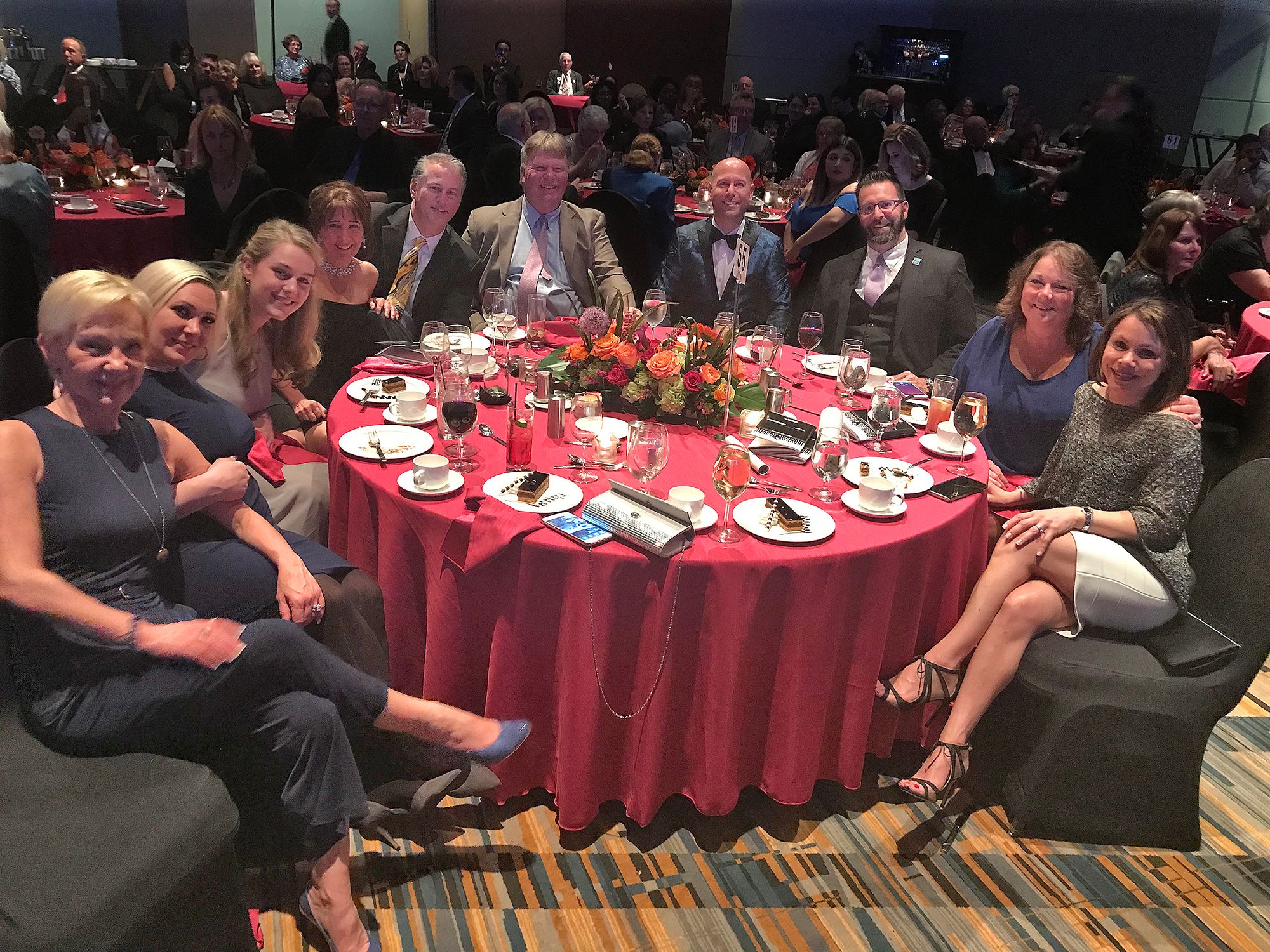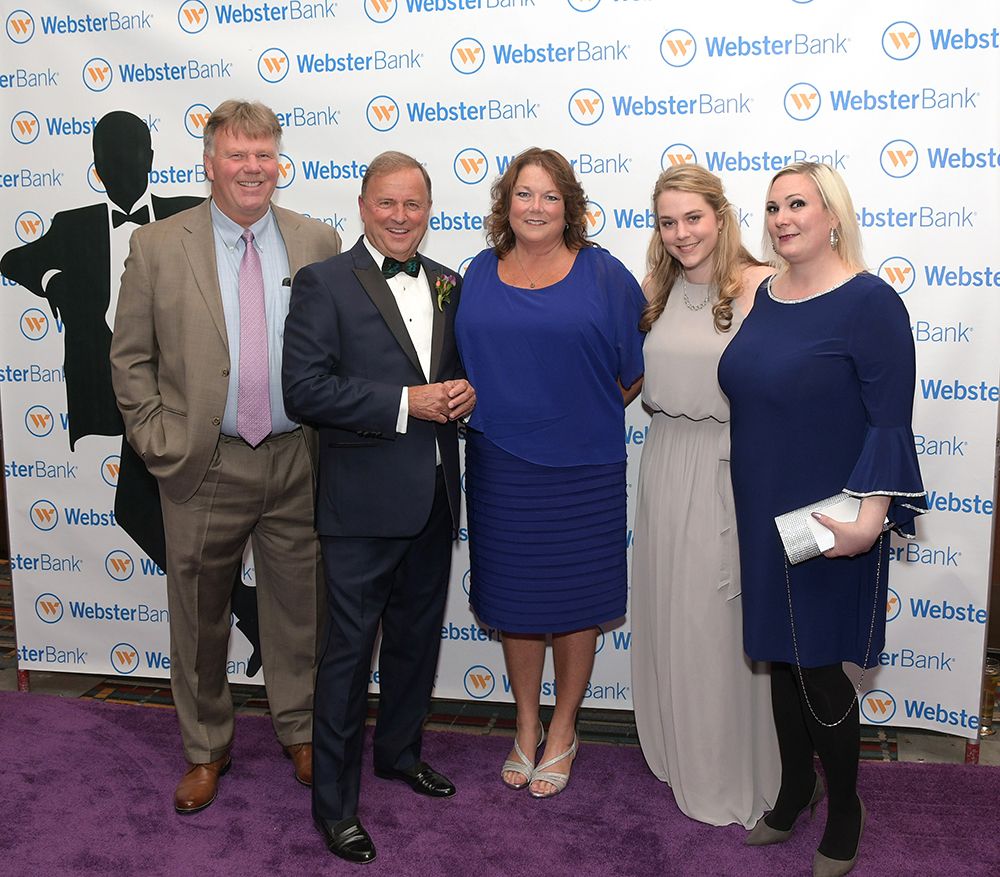 CompuMail at CT Public's Idea Guy Gala
We were so proud to be alongside so many great companies and individuals supporting CT Public's Idea Guy Gala on May 1, 2019. We had a great time celebrating Jerry Franklin's tenure leading the organization to where it is today. Thank you Jerry and our friends at CT Public for a memorable night!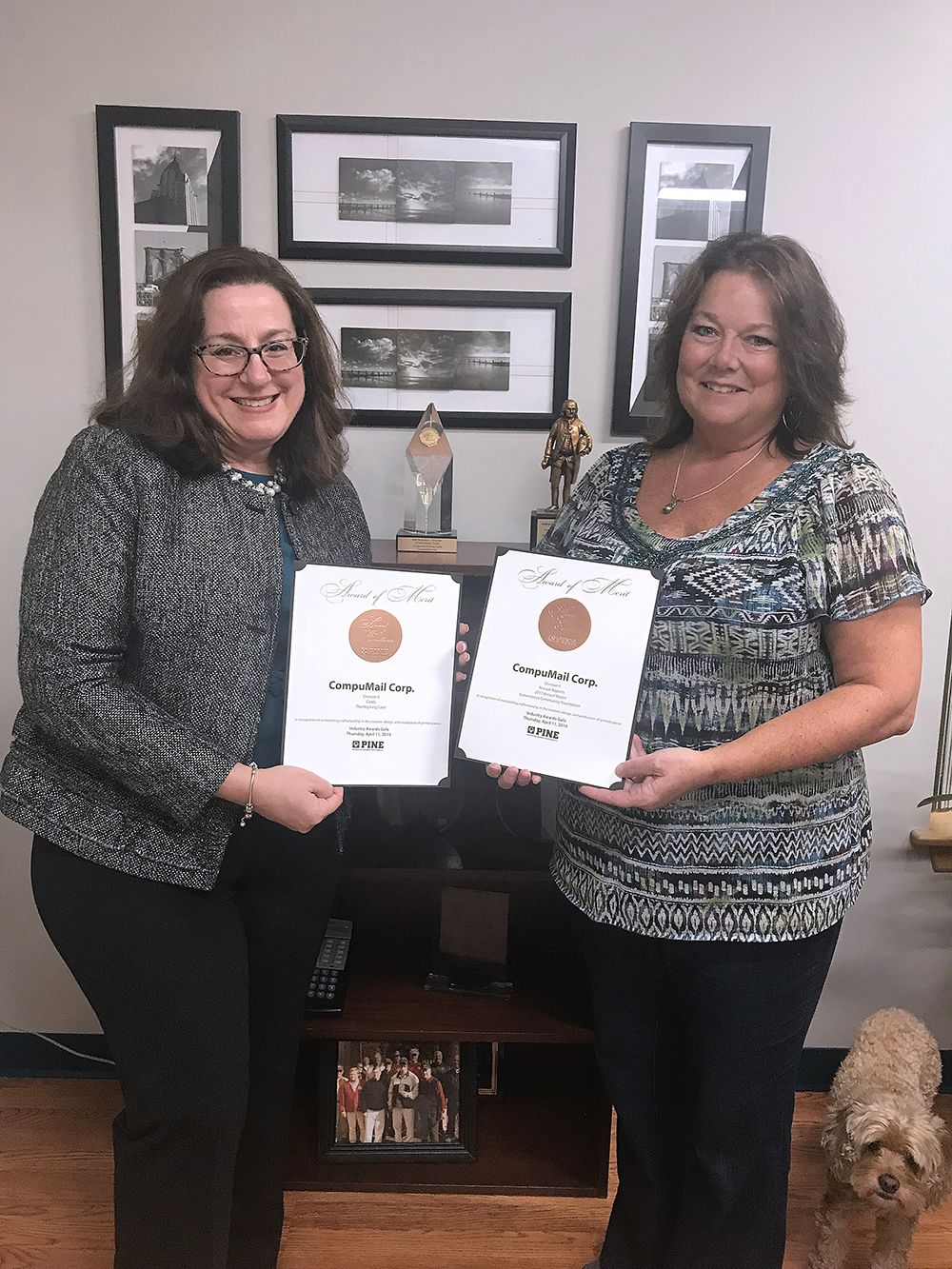 CompuMail Receives Two Awards Of Merit at the 2019 Pine Awards
April 11, 2019
CompuMail Corp. Winner in Awards of Excellence Printing Competition
PINE has announced that CompuMail Corp. of Southington, Connecticut is an award winner in the Association's New England regional Awards of Excellence Competition. The announcement was made with hundreds of industry professionals in attendance at PINE's Industry Awards Gala, held at the Boston Marriott Burlington in Burlington, MA on April 11.
PINE's Awards of Excellence Competition attracted over 300 entries from over 35 printing and imaging companies across New England competing in a variety of printing and graphic communications categories such as best annual report, direct mail campaign, labels & packaging, and more. CompuMail Corp. won two Awards of Merit. A panel of judges with extensive experience in printing and print production, were brought in to examine the wide range of work submitted. Each entry was judged anonymously on its own merit in a category with similar printed pieces. The judging criteria included: registration, clarity and neatness, sharpness of halftones and line drawings, richness and tonal qualities of color, paper and ink selection, ink coverage, difficulty of printing, effective contrast or softness, overall visual impact and bindery.
"Our judges have a total of 80 years of print production experience and are invited across the country to other PIA associations to judge, so they have seen all levels of print," said Christine Hagopian, PINE's President. "The quality of PINE members' entries can stand up against any others across the country. Our members should be very proud of that."
For more information, call Dana Rickard of CompuMail Corp. at 860-628-2770.
PINE is the largest trade association to serve printing and graphic communications companies throughout New England. PINE serves more than 300 member companies through a wide range of products and services that enhance member profitability. The Association is affiliated with the world's largest graphic arts trade association, Printing Industries of America.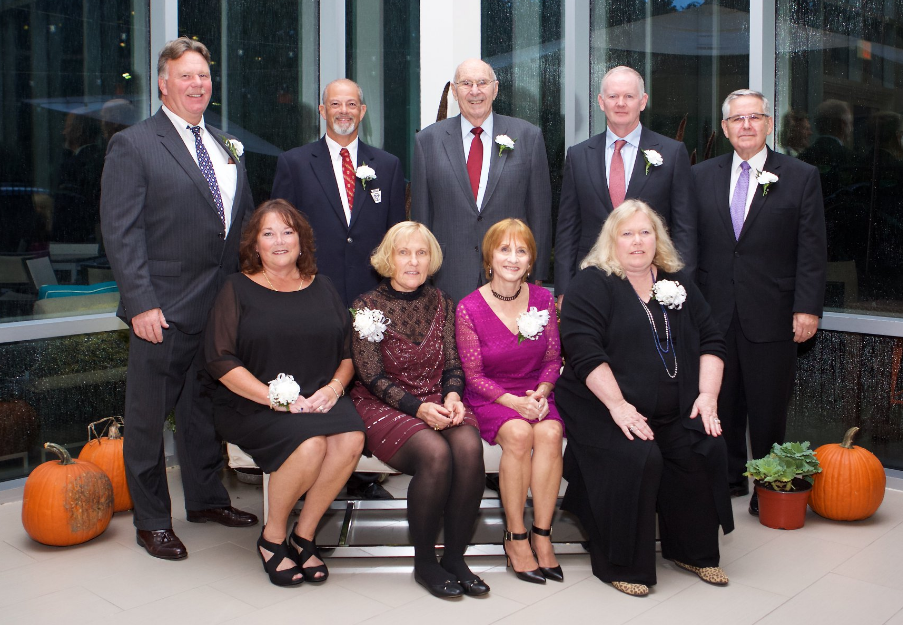 2018 Special Service Award
The Special Service Award is given each year to an organization which provides significant resources intended to enhance the lives of others in the Greater Bristol Community.
Dana and Kathy Rickard, CompuMail
Like most humanitarians, getting Dana and Kathy Rickard to talk about their personal achievements is no easy task. But they will open up about CompuMail, their highly successful business. Could it be they don't see how CompuMail is a reflection of the two of them?
Kathy and Dana founded CompuMail in 1990, starting as a direct mail company and evolving into a full service marketing company. The company outgrew its original home and moved to their current Southington location in 1998. The Rickards are quick to point out that there are two main factors that have driven their company's success. Having great employees is one of those factors. CompuMail's employees have been hard working, motivated and dependable. Secondly Dana and Kathy are proud of the quality work done at CompuMail. Customers return to CompuMail because they know the company stands behind its quality work.
Many of those customers include non-profit organizations like the Boys & Girls Club. CompuMail has a reputation For helping non-profits the best they can. It is this giving spirit that has resulted in the company receiving many significant awards. Members of Print Industries of New England, the company has won multiple People's Choice Awards as well as several Awards of Merit, Recognition and Pinnacle Awards. In 1997 the company was given a Special Service Award by the MS Society in recognition of their dedication to that non-profit organization. But the biggest feather in CompuMail's cap is the Benny Award they earned in 2011. The Benny is considered to be the gold standard in the printing industry as it is awarded only to those who have achieved the highest level of excellence.
Dana has been involved in many organizations and served on numerous boards throughout his career. He is currently the chairman of the board of the Hartford Rescue Mission and is on the board of the Waterbury Chamber of Commerce. He has served on several golf tournament committees, has been a volunteer coach and has given his time as a volunteer at Mount Southington. In 2007 Dana was the Southington Chamber of Commerce Business Person of the Year.
Kathy served as a volunteer in all of the activities in which the Rickard children were involved. That was no easy task as the Rickards were blessed with four wonderful children. She spent 10 years as a member of the Southington Board of Education, and followed that up with 6 years of service on the board of directors of the Southington Community YMCA. And in 2014 Kathy was recognized by the Southington Chamber of Commerce with the Community Spirit Award.